INNOPLEX – more than an innovation audit
The assessment of strengths and weaknesses as well as the effect of disturbing factors on the innovation process of your organization are key aspects of the INNOPLEX approach. With INNOPLEX we can assist you develop a robust innovation strategy and possible options for action to improve your innovation capability.
The assessment of an organization's individual innovation capability is mostly based on critical success factors. The INNOPLEX approach comprises the assessment of critical success factors as well as of various disturbing factors that impede the development of a robust innovation management within your organization.
The INNOPLEX assessment starts with the analysis and prioritisation of a small number innovation factors. Research has shown that most of the time it is sufficient to improve a relatively small number of key factors to drive innovation processes with minimum effort.
With INNOPLEX we assess the complexity of your individual situation, involve your employees and provide viable course of action by using a pragmatic and solution oriented approach.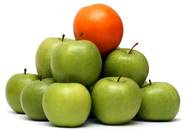 You will be surprised about the results obtained in a short course of time without disproportionate costs.
INNOPLEX is a cost and time-effective solution for large businesses as well as for small and medium-sized enterprises.
Innovation Management in SMEs

Pumacy is an approved supplier for the BMWi's (Federal Ministry of Economics and Technology) innovation voucher scheme go-inno (BMWi-Innovationsgutscheine). The programme aims to support innovation management in commercial small and medium sized enterprises (SMEs) as well as handicraft businesses in Germany. The programme is not focused on any particular technology, product or industry, but supports the development and introduction of product and process innovations.
Pumacy Technologies AG
Innovation Management
Bartningallee 27
10557 Berlin, Germany
Email: info(at)innoplex.eu